Process Improvement, Patient Outcomes, and Physician Burnout: Is There a Connection?

On one occasion, while working at the Grandview Medical Center, I was asked by a leader of a medical society about how a hospital could participate in so many clinical trials in such a short time. In as much effort as we had put into building the service, I had never stopped to ask myself that question.
My conclusion was that it came down to one important thing: embracing quality/process improvement as a team.
The Pygmalion Effect
When I think of quality and process improvement, I see it as a self-fulfilling prophecy, which is when you have an expectation about something or someone, and that expectation changes your behavior in a way that makes the expectation become a reality.
It's similar to the stock market. If everyone believes it will go up and starts buying stocks, the stock market indeed rises. If everyone believes it will go down and starts selling, it will go down. When you decide to engage in quality improvement, you immediately set expectations at a higher level, which can initiate the process of improving quality before processes are even changed. And if you do it as part of a team, you can create a movement!
In summary, I believe we can build what I call the Quadruple Aim Through Process Improvement: Better Care, Outcomes, Value, and Clinician Satisfaction.
I would like to delve deeper into some of these topics and share my experience with over a decade of systematic process improvement, which has yielded positive results for patients and clinicians. I now share with you the strategies that had the greatest impact upon implementation:
Treating Every Patient as if They Were in a clinical trial
When every patient who enters your clinic or undergoes a procedure is treated as if they were in a clinical trial, you need to have established a standard of care and a protocol for their care. This way, we effectively began to organize and improve processes.
Development of Protocols
This was the most challenging part of the process. Deciding to treat every patient as if they were in a clinical trial required convincing everyone to adopt a standardized approach, involving nurses, APPs, physicians, and EP laboratory staff. We sought perfection by raising outcome expectations, consequently transforming the team into high-performing individuals.
Standardization of Care
Studies have shown that even patients in the placebo arm of clinical trials fare better than the general population. But it has become clear that what matters is not being a part of trial, but receiving care that is part of a standard process. Standardizing care means that we will create pathways to provide the best care for every patient, with the goal of eliminating variation.
Standardizing care also means that patients know what to expect from the healthcare system and what their treatment journey will look like. Standardizing care means that everyone receives the care they deserve and that we can maximize value for all stakeholders (patients, clinicians, and payers).
Outcomes Data Collection
As we began treating every patient as if they were part of a trial and with a standardized approach this made it simpler (although not easy) to create a process to collect outcomes for all of our invasive procedures. This was particularly important for patients undergoing atrial fibrillation ablation.
We can only improve if we are measuring. We can only improve the outcomes of invasive procedures if we are systematically following our patients and measuring outcomes.
We provide better care and improved outcomes by measuring and adjusting our care based on patient data.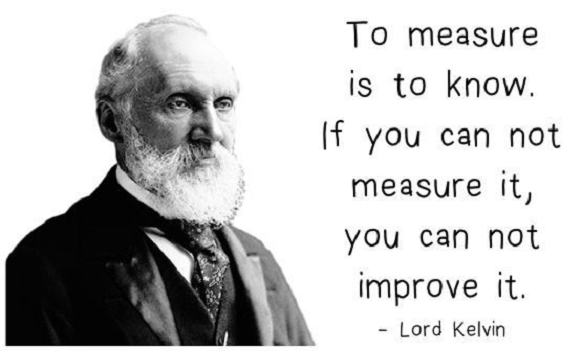 Mitigation of Physician Burnout
Physician burnout is an essential part of this equation, with cardiologists ranking at the top of the list for burnout rates among medical specialties.
Experts believe that burnout is caused by lack of motivation. When we examine extrinsic and intrinsic motivations, we see that the extrinsic often takes precedence due to tangible rewards like bonuses, overshadowing the intrinsic and leading to burnout.
I believe that the process to standardize care, collect outcomes data for all my patients, engage in quality improvement with dozens of physicians across the country has had a tremendously positive impact in my career – not only helping improve patient care but it has motivated me.
Quality improvement, when done right, can be a major tool to fight burnout.
I plan to delve more deeply into this issue, leadership, effective teams, and quality improvement networking. For now, I would like to know if, in any way, the start of this discussion has convinced you that quality improvement can generate exponential impacts in your institution and become a tool to address burnout.
#Healthcare #digitalhealth #Epeeps
Jose Osorio, MD
Miami, FL
Other Posts:
Improving Success Rates for Afib Ablation by Building a Learning Collaborative – Dr Jose Osorio
What are the success rates of Afib Ablation? How do physicians know the chances of success?
Comments are closed.